Welcome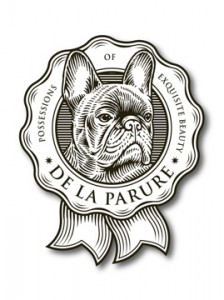 Dear Visitor,
We want to welcome you on our website. Most likely it is no coincidence you found our website. Maybe you have seen a nice specimen or offspring from a French Bulldog from our kennel and/or you have been studying pedigrees. It is no secret that dogs from our kennel 'witnessed the birth' or contributed significantly too many successful kennels worldwide.
Since we're very proud of the achievements of our dogs and their contribution to the successes of other kennels we wanted to provide the French Bulldog enthusiasts with comprehensive information concerning the foundation, development and success of the De la Parure kennel and the people running it. We also wanted to endorse the importance of several, for us, very influential personalities.
We have a well organized and typical , nowadays almost 'old school', family ran kennel in which we perform mostly everything ourselves. Since the French Bulldog is no ordinary breed we go by the principle that whatever you are able to do yourself is often done best. This way we are as close as possible to our dogs and on top of everything.
At De la Parure we let nature play a leading role as much as possible. We would compare our breeding program with a game of chess; sometimes you must move slowly with the Pawn, taking step by step, but if were very sure of certain bloodlines you can move your King for the checkmate. If we plan a litter, we plan a litter not only for ourselves but for the breed as a whole. 
Our main concern is the prosperity of the French bulldog. Its still a challenge to create a French bulldog that is as healthy as it is beautiful. And as hard as it is sometimes you must have a very critic look at your own dog and watch you not become kennel blind.
This philosophy seems to be quite successful looking at the amount of De la Parure's champions and the amount of successful offspring worldwide. We travel to many places with our dogs and showing Frenchies is a big part of our lives and we love every minute of it.
"Have no fear of perfection – you`ll never reach it "
Salvador Dali – 1904 – 1989